IBM's Deployment of a New Data Center Management (DCIM) System
October 22 @ 9:00 am

-

10:00 am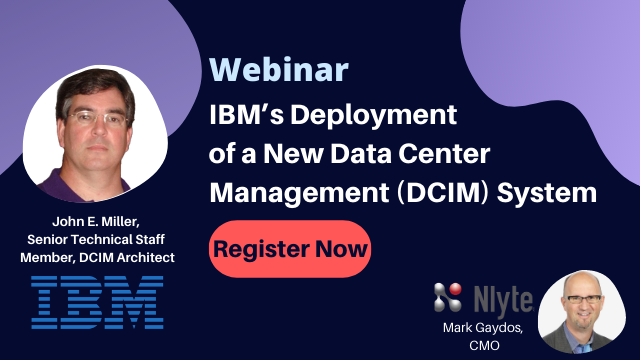 Join this webinar with speaker John Miller of IBM as he walks through the details of IBM's migration to new tools to handle their Data Center Infrastructure Management (DCIM).
John and his team targeted improvements in data center resiliency and data center resource optimization.
The Key DCIM Elements implemented by the IBM team include:
Asset Lifecycle Management
Workflow Management
Capacity Planning
CMDB Connectors
Real-time Power Management
Reporting
and more.
Date: October 22nd
North America Time Zones:
9:00 AM PST
11:00 PM CT
12:00 PM ET
Register here: https://www.brighttalk.com/webcast/17198/445136?utm_source=Nlyte
EMEA Time Zone:
9:00 AM BST
Register here: https://www.brighttalk.com/webcast/17210/445138?utm_source=Nlyte