DCIM Solutions for Federal Agencies
Solutions for Federal IT Modernization, DCOI, and Cyber Security
Nlyte is a foundational tool for Federal IT Modernization. We provide the most secure Data Center Infrastructure Management (DCIM) solution for the operations and management of federal data center environments. Agencies can take advantage of the Technology Modernization Fund and accelerate CloudFirst, M-19-19 DCOI, and the Application Rationalization initiatives.
Federal agencies can implement the tools and data necessary to fully optimize their data centers, leveraging methodologies like the TBM (PMA CAP Goal #10) to achieve results. Nlyte's proven technology enables an Agency to focus on cost savings strategies with DCIM implementation, automated discovery of hardware and applications, and AI and Machine Learning for real-time and predictive monitoring.
The resulting benefits include reduce workloads, automating manual processes, greater visibility and better decision making for further cost savings, security and risk management, and complete asset lifecycle management.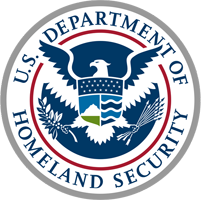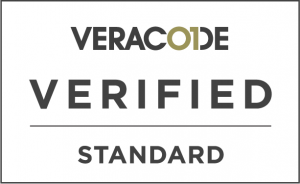 Agencies That Have Benefited from Using Nlyte
FEDERAL AGENCY CASE STUDY: Sandia turned to Nlyte to automate the tracking of their assets, power and trending with real-time metrics.
We also work with many Federal Systems Integrators



Download a Free DCIM
for Dummies eBook

Agency DCOI Compliance Solutions
Nlyte's DCOI solution is an integral part of meeting compliance and reporting requirements of FITARA legislation, EO 13693, along with supporting the Presidential Management Agenda goals of modernizing the federal government's IT infrastructure. With its PUE management functionality, System Utilization Management, and Executive agency to department rollup dashboards, it simultaneously helps to modernize and start achieving cost savings that can be reinvested into other modernization projects (MGT Act).

Security and Risk Management
EO 13800 mandates that agencies are to maintain reliable, redundant, and resilient systems, assess and address their electricity disruption incident response capabilities, identify and resolve known vulnerabilities in operating systems and hardware, and adhere to the NIST Cybersecurity Framework. The CDM specifically requires agencies to maintain hardware (HAM) and software (SAM) inventories.
The Nlyte software solution stack has been reviewed by DHS as an "approved" product to address these areas of the CDM. This follows Nlyte's long standing Veracode VerAfied certification and commitment to integrity and security to guarantee the integrity of assets and to harden the security posture of the organization. Nlyte allows agencies to manage and strengthen the chain-of-custody of all data center assets from procurement through decommissioning. By doing this, government agencies have the means to determine what assets could be at risk and which are being modified, moved, decommissioned, managed, unmanaged, and or even mismanaged.
Nlyte delivers an agentless solution that provides agencies a repository including all hardware, software, configuration, services, and circuit information and extends its discovery and asset repository beyond the data center including all attached devices to the IP network (Cameras, IoT devices, Printers, Copiers, Fax, etc.).
While many DCIM vendors only focus on the IT asset management needs of data center operators, Nlyte provides a single solution that bridges the IT and Facilities teams who manage the data center environment.

Machine Learning
The task at hand is improving PUE as mandated in the DCOI directive. As the critical infrastructures become more complex and modernization initiatives get underway, managing and optimizing power utilization becomes very challenging. The complexity increases risk to properly maintaining the infrastructure and avoiding loss of service. Predictive analytics driven from Nlyte's Machine Learning become the only way to optimize and protect the critical infrastructure.