Nlyte Continues Leadership in Hybrid Digital Infrastructure Management (HDIM) with Release of New Data Connectors
Published February 13, 2020
,&nbsp by
Leading HDIM provider bolsters number of data connectors to support ever growing Federated Data Model.
EDISON, N.J. (PRWEB) FEBRUARY 12, 2020
Nlyte Software, a leading provider of hybrid digital infrastructure management (HDIM) software solutions, today announced the availability of two new data connectors. The new connectors provide improved federation with Ivanti and bolster security of Nlyte customers using Chatsworth's access control products.
The Nlyte solution is more than just a robust application to help organizations increase the efficiency of how they manage their infrastructure. It is also an open platform that enables personnel and other applications to access the rich federated data model that underpins the solution. As the leader in infrastructure management solutions, Nlyte recognizes the importance of providing an open architecture and pre-built connectors so it is easy and cost effective for customers to leverage this information. The latest two connectors expand the solutions that organizations can use to leverage Nlyte information.
For Nlyte customers using Ivanti solutions, they will be able to seamlessly synchronize information between the Ivanti CMDB and the Nlyte solution. This will help ensure that the information in both systems is accurate and personnel dependent on that information can do their jobs more efficiently.
Additionally, for customers using Chatsworth access control products, the new connector enables organizations to automatically enforce their security policies through the Nlyte solution. In this way, infrastructure personnel can automatically be granted access to specific areas in a data center if changes are required and then have that access removed after those modifications are made.
"From the very beginning of Nlyte, we understood the importance of the information housed in our solution. Thus, we have always had an open data model and an industry-leading number of connectors," said Rob Neave, CTO and Cofounder for Nlyte. "These two new connectors provide unique value to our customers on top of the over 40 existing connectors we already have to virtualization, ITSM and other critical systems."
To learn how your data center facility can deploy the Nlyte DCIM platform contact [email protected] or call (650) 642-2700.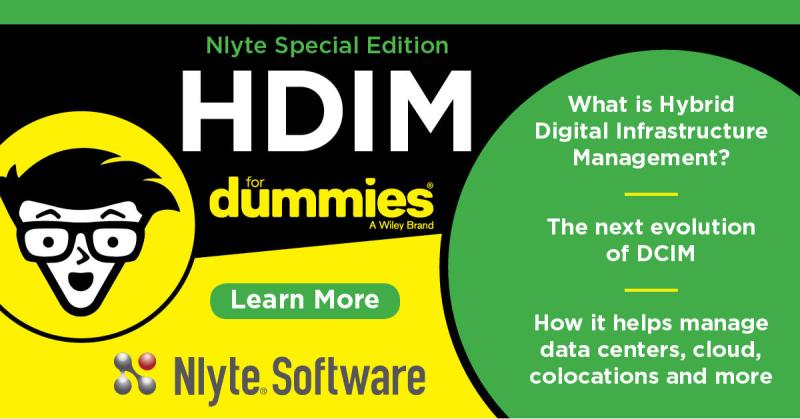 About Nlyte Software
Since 2004 Nlyte has been committed to helping organizations optimize the management of their IT infrastructure. Nlyte automates the discovery, workflow management, and reporting across the entire technology stack, physical, virtual, and edge, including software and IoT devices. Nlyte reduces costs and risk while improving efficiency and transparency for the entire organization.
Some of the world's most sophisticated IT organizations use Nlyte's comprehensive out-of-the-box software solutions. Nlyte's commitment to optimizing computing infrastructure, making it easier for people to do their job more efficiently and improve agility across the global organization, continues to develop a loyal following represented by a 98% retention of customers. For more information, visit http://www.nlyte.com or follow @nlyte on Twitter.
All trademarks or registered trademarks are the property of their respective owners and are used for identification purposes only.