Predict the Future with Our Premier Machine Learning Engine
Nlyte Machine Learning, powered by IBM Watson IoT, combines Nlyte's industry leading solution for managing data center energy infrastructure with the premier machine learning engine of IBM Watson IoT. Tightly integrated, the two enable organizations to rapidly capture, normalize, and analyze large amounts of data to optimize their data center operations and head-off potential issues and outages before they happen.
Why Machine Learning from Nlyte?
Nlyte Machine Learning Powered by IBM Watson IoT is a purpose-built framework, developed by the two leaders in AI and Data Center Management, IBM and Nlyte. It addresses scale, complexity, and optimization requirements of modern data centers. Nlyte Machine Learning is easy to adopt leveraging data already generated by sensors, critical infrastructure, IT equipment, and applications. There is a complete framework including data collection, patterns for predictive power and thermal, command and control actions from analytics reporting, as well as tooling for custom pattern development.
Benefits of Nlyte Machine Learning
Risk avoidance
Overhead reduction
Performance optimization
Improve maintenance strategies
Predictive Power and Thermal
Workload/Hybrid Compute Optimization
Multi-variate Maintenance and Failure Prediction
Alarm and Alert Management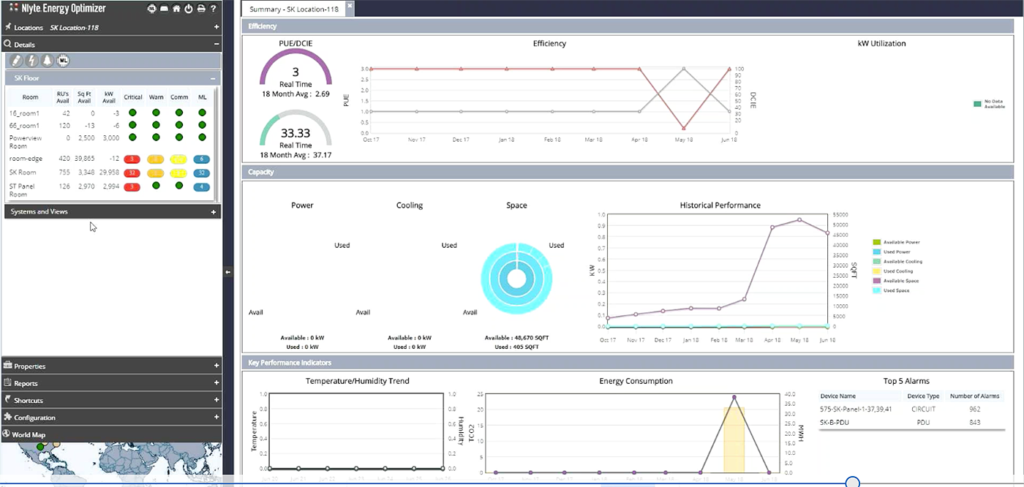 Understand patterns that allow you to raise and lower data center temperatures
Plan future power needs in advance with accuracy
Improve density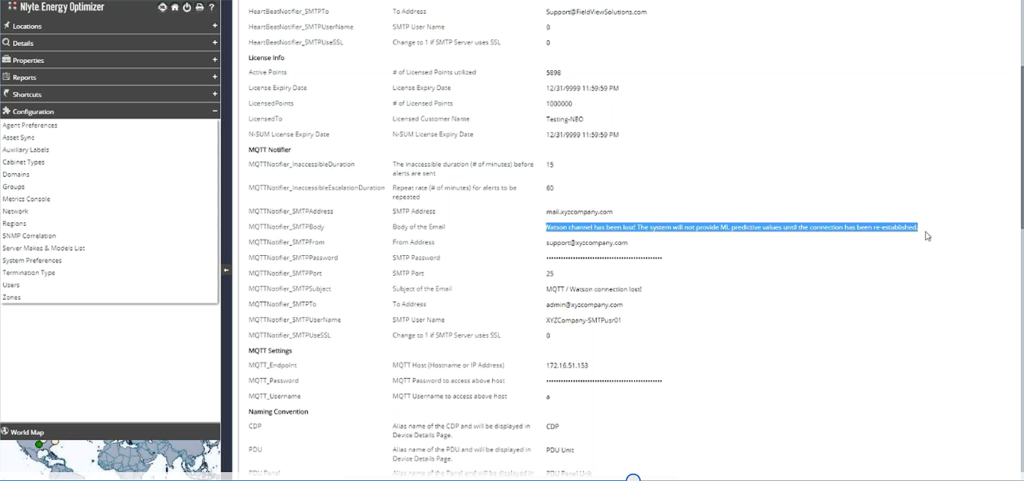 Improve power usage effectiveness (PUE) and reduce carbon footprint
Identify optimum compute environments for application workloads
Plan dynamic workload migrations and repatriations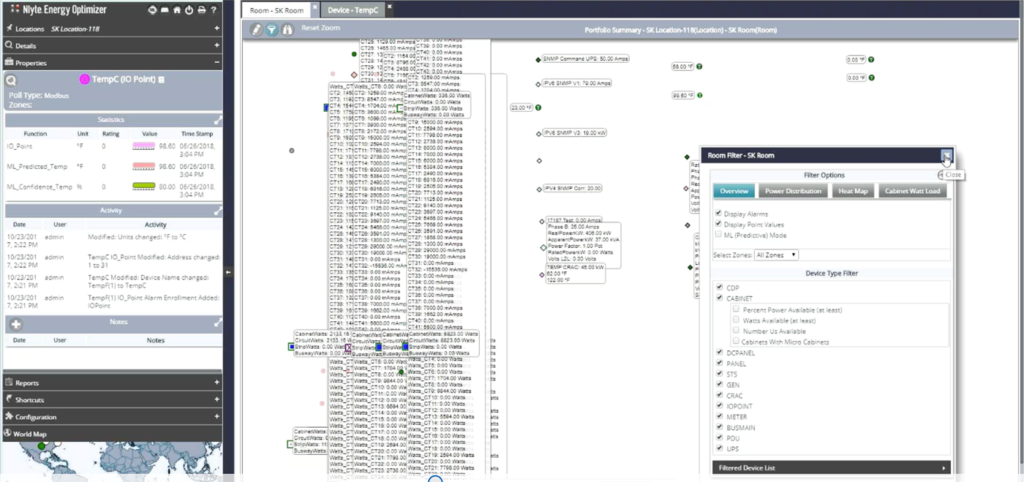 Install equipment based on thermal, power, communications, and application vectors
Improve space and power efficiency
Build out a future-ready compute infrastructure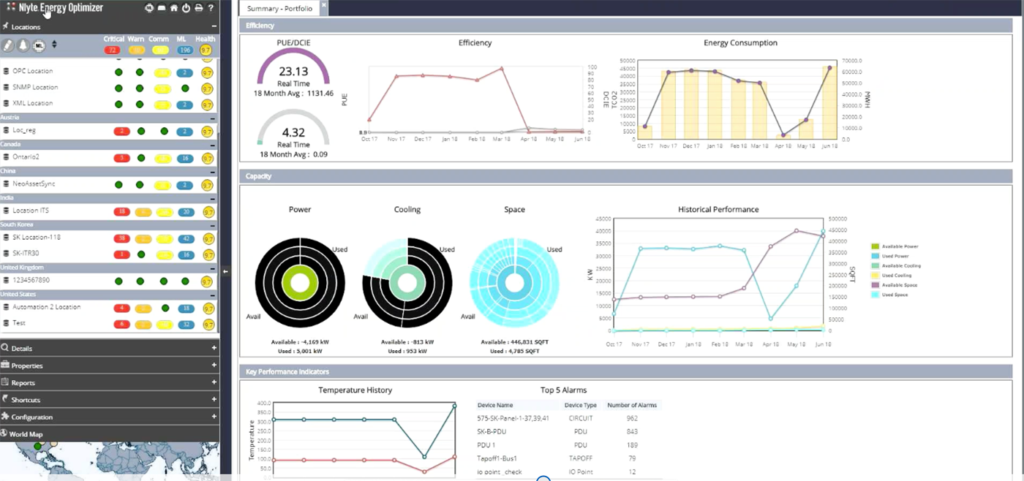 Granular information for component detail and application history
Enhance preventative maintenance routines
Refine failure prediction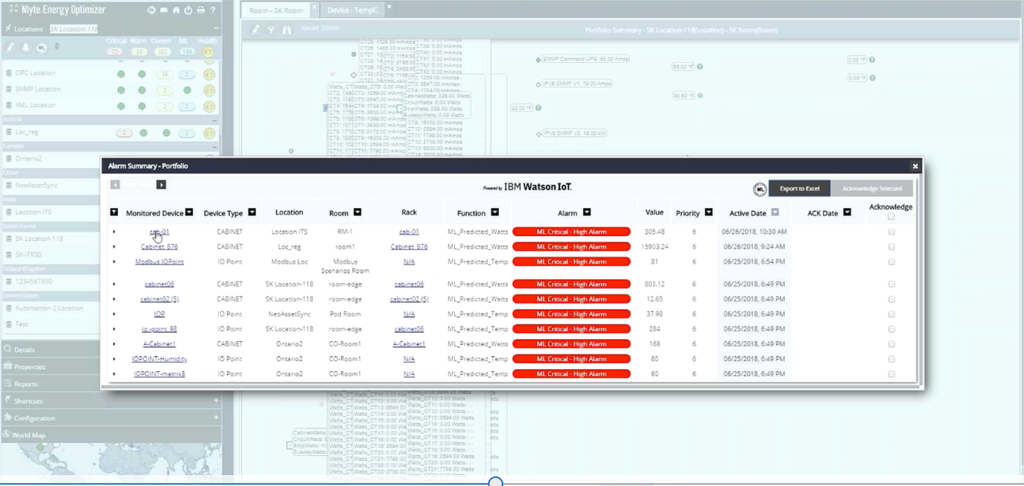 Intelligently filter alarms and alerts
Prioritize significant events, either standalone or in complex chains