Nlyte Energy Optimizer (NEO) | Power Failure Simulation and Prevention
Published on May 4, 2023,
by
Nlyte Energy Optimizer includes an advanced power management solution designed to enhance data center energy efficiency and reduce operational costs. The platform focuses on optimizing energy consumption by providing real-time monitoring and control of data center power infrastructure, including power distribution, cooling systems, and environmental conditions. Nlyte Energy Optimizer enables informed decision-making for efficient power management and capacity planning, ensuring optimal utilization of energy resources. By integrating with virtualization and ITSM systems, the solution offers improved planning, issue prevention, and system forensics. With its comprehensive approach to power management, Nlyte Energy Optimizer promotes collaboration among teams, streamlines compliance and audit processes, and ultimately leads to a more energy-efficient and cost-effective data center environment.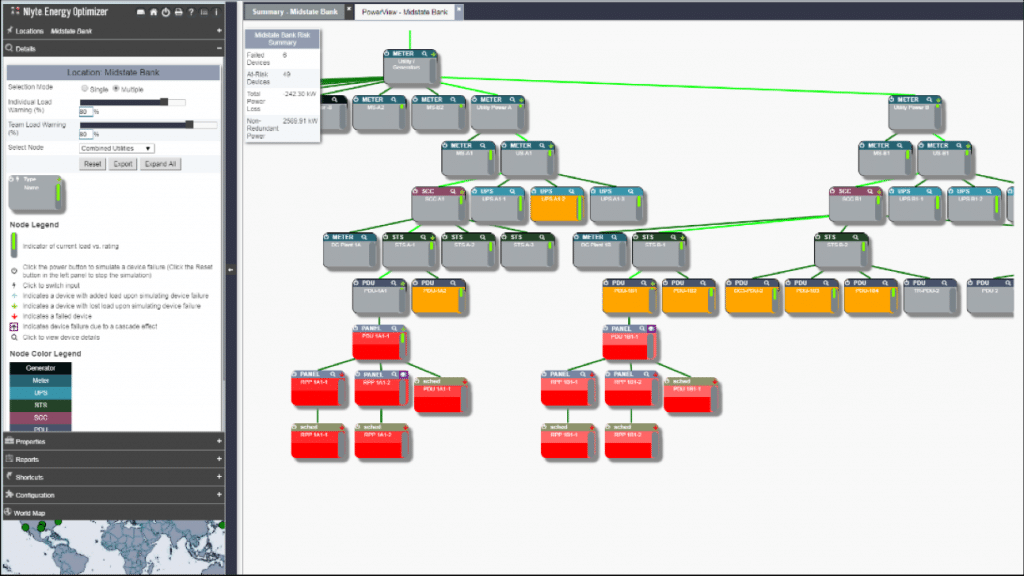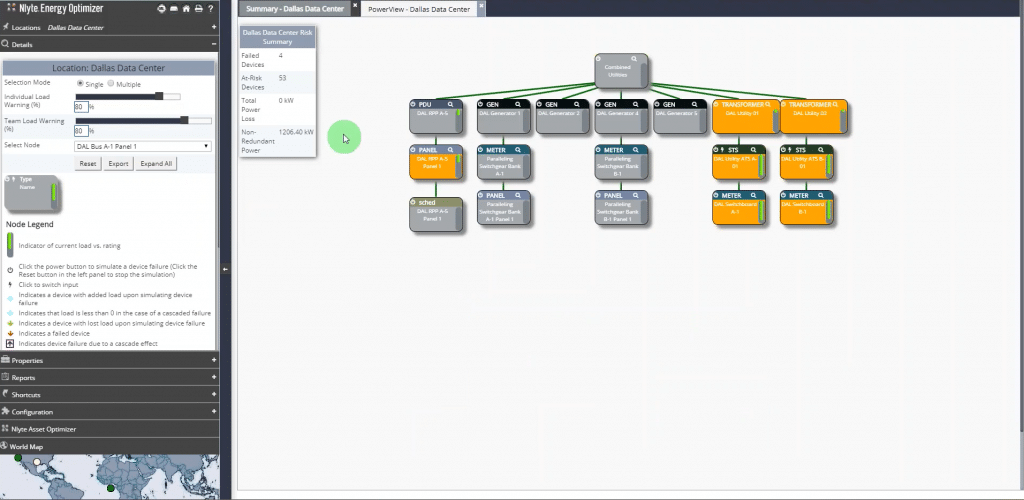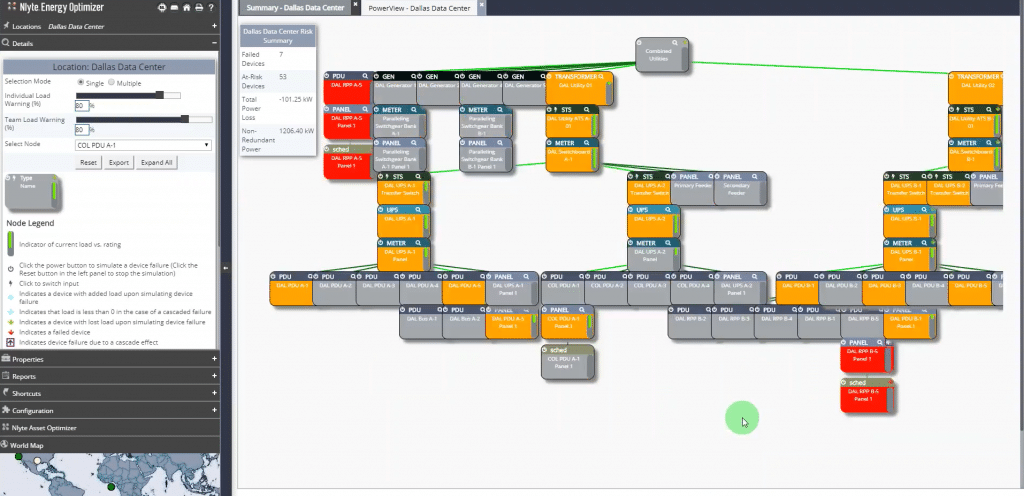 Learn more about Nlyte Energy Optimizer
Nlyte Energy Optimizer Data Sheet